We Are Dedicated to Family, Tradition and Quality Martial Arts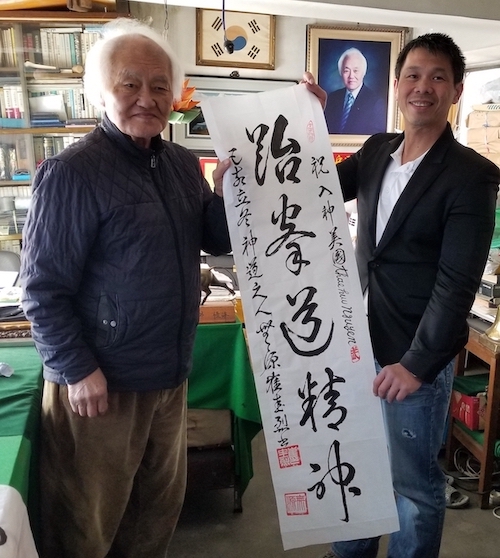 Blue Dragon Taekwondo Academy is a three generation, family-owned and operated Taekwondo school in Milpitas, California.
We are proud to have two Grand Masters and three Masters actively teaching at the school. Our staff is not only highly qualified in terms of degrees of black belt certification, but also in their many high achievements in all areas of Taekwondo training, competition, and officiating. Our focus is on quality Taekwondo education, not volume of students. We have among the most highly qualified teaching staff you can find in the country!

Blue Dragon is a proud member of the Amateur Athletic Union (AAU), a non-profit sports organization that has 'raised tomorrow's leaders on today's playgrounds' since 1888. AAU has more than 700,000 members and over 40 sport programs across the nation. Grandmaster Thac Nguyen serves in many roles for the AAU Taekwondo program. He is one of five Executive Committee Members for AAU Taekwondo, Region 13 (California & Nevada) Sport Director, Pacific District (Northern California) Sport Director, Sport Poomsae Coaching Director, AAU National Elite Coach, and AAU WT Dan Program Director. Team Blue Dragon has achieved many great successes at AAU Nationals, including earning the most Nationals medals for the Poomsae and Sparring Cups in multiple years.
Areas We Serve:
Milpitas
Fremont
San Jose
North Valley San Jose
East Foothills of San Jose
Evergreen of San Jose
South San Jose
Santa Clara
Newark